From the desk of Dr. Matthew Loop
Atlanta, GA
Hi Doc… What if I told you I discovered a unique way to absolutely flood your chiropractic office with more patients and practice revenue in a few days than what usually trickles-in over an entire month.
What if I also told you it could be done fast, in the next 30 days or less…
Lastly, what if I said you don't have to be a technology geek to implement this system to realize the HIGHEST ROI and conversions of any other practice marketing medium.
Have I sparked your interest yet?
If you're interested in doing this right the first time, then pay close attention to the following…
You need to grab my proven (and formerly private) teleseminar and webinar marketing blueprint that has TRANSFORMED the businesses and lives of an exclusive handful of VIP coaching clients.
This carefully guarded formula has worked for any type of practice you can think of, too.
This is the EXACT same blueprint I've personally used to:
Sell over $175,000 worth of services and products to a frugal market that supposedly never bought from webinars or teleseminars.
Turn prospective patients / customers into paying ones in a matter of DAYS, not months! I've done this in multiple industries over and over again.
Run multiple five-figure teleseminars that pulled thousands of dollars in sales for everything from information products to coaching to brick-and-mortar business services … all without a lengthy sales letter or without an in-depth launch. This was just by talking on the phone for 1 hour.
Put together a webinar that netted almost $100,000 for a private coaching client.
Help other chiropractors make their marketing (and lives) much easier by using leverage.
One of the MOST important things to point-out here is that you need not be a "guru" to achieve similar, extraordinary results in your own practice or business. I certainly wasn't when I began.
"Dr. Matt knows the marketing concepts better than anyone out there in the chiropractic field and his programs speak for themselves once you implement the strategies as outlined. He is an outstanding mentor for the marketing community and especially for the chiropractic profession."
Dr. Anthony Rivano
Teleseminars and webinars are reliable and work for ANY type of practice. It doesn't matter what you are promoting or who you're promoting it to either.
The truth is, it makes me happy to see this blueprint working for so many "average" chiropractors, helping them substantially increase their patient numbers and practice revenue. It works for the little guy just as well as it works for the big name industry leaders.
A Few Short Years Ago, I Was Just Another Struggling Chiropractor Concerned About The Numbers And Working Like Crazy As I Tried Hard To Take My Practice To The "Next Level"
It makes my stomach knot-up as I remember the terrible situation I was in.
Sitting with my elbows on my knees in my small one bedroom metro Atlanta apartment, I was going over my ridiculously low patient numbers and collections DESPERATELY trying to figure out a plan of action. I just wanted something that would let me get out of debt and help take my practice to the successful level I had always imagined.
You see, in early 2005, I had a chiropractic practice that was doing sub-par. If you've been around our industry for a minute you might already know my story about social media taking my practice from rags to riches.
Then it allowed me to come from out of nowhere and become a widely recognized practice-growth coach and one of the highest paid internet marketing consultants in North America.
What most do NOT know is how integral teleseminars / webinars were during my success journey.
Before I was introduced to the power of these types of live events, I felt like I was in limbo spinning my wheels. Being stuck is not a nice feeling at all. Maybe you can relate?
I had these growth spurts in my practice and online business thanks to social media, but sometimes it wasn't as consistent as would have preferred. Remember, in 2005-2006 social media wasn't like it is NOW. It was in the "embryonic" stage so the amount of people I had access to was a bit limited.
So, I decided to seek-out and find a conversion specialist.
You can can him a guru if you want, as he commanded top-dollar for his marketing advice. During our conversations, he  let me in on a little secret that was CONVERTING high percentages of people from social media into actual paying customers.
We're talking anywhere from 10-30% conversions, too.
And… as you and I know, social media can be a HUGE practice-builder but you must get people OFF the internet and into your office!
At this point since I paid out the wazoo, I started testing what I had learned and begin to craft my own message. My experience speaking in front of a crowd was minimal at that time, however I knew I had to start somewhere.
Can You Guess What Happened After?
Here's what unfolded.
I sent-out a few carefully scripted emails promoting the call. The event lasted only 50 minutes. Honestly, I was VERY nervous at the beginning of the call and it probably showed. My palms were sweaty and I felt like a total amateur.
Can you believe that there were 107 participants that actually tuned in? That alone shocked me BUT here's the kicker. When I made my irresistible offer at the end, I ended-up collecting a whopping $11,800 on the first call I ever did!
I don't know about you, but that's A LOT of money where I come from.
Even now, I still consider it an amazing pay-day for the minimal amount of work involved… I mean, that was $11,800 deposited in my Bank of America account the very next day just for spending an hour in my apartment talking on the phone!
"I'm very grateful for the information Dr. Loop shares. It's a gift to the chiropractic profession. His ability to help us get found on the internet was very valuable. I highly recommend his services!…"
Dr. Danny Knowles
As you can probably imagine, my life hasn't been the same since.
If I could make almost $12K practically overnight when I barely even knew what I was doing, I figured I could make a HECK OF A LOT more if I became more experienced.
So, that's what I did.
Through constant repetition, testing, and tweaking over the years I've conducted countless webinars and teleseminars.
During this process I've uncovered the exact psychological factors, persuasion strategies, and marketing tactics that allow you to host insanely profitable webinar / teleseminar events that get IMMEDIATE results.
And you can see how when you look at my …
6 Consistent Years of Doing Teleseminars and Webinars
Honestly, to detail everything that went into developing The ULTIMATE Teleseminar and Webinar Marketing Blueprint for Chiropractors system would take several pages. I do want to share a few highlights with you for two very specific reasons which I'll share in a few.
But first, here's a fast glance at the last 7 years of my life.
From 2005-2006 I developed the first version of my flagship product for chiropractors called "Social Media Elite." It included manuals, video tutorials, and trainings on how to use social media to profitably build a businesses. That's when I also got introduced to sales / marketing and began to study many of the big names you might have heard of.
I was devouring all the info I could because I realized marketing and influence was EVERYTHING in business. In the end, many tactics and strategies that were "supposed to work" just didn't. So, I excluded them.
In late 2006, I began experimenting with teleseminars and tested them for my practice and online business. What I found is that everything didn't the same in all industries. However, I was able to learn from each failure and take away the important success points. This helped me refine conversion strategies that got huge results in little time like clockwork.
Hands down, this is what sets my systems and trainings apart from the other Johnny-come-lately's. This testing has evolved over the last several years. Too many "experts" teach gimmicks that only work once, meanwhile the unsuspecting doctor doesn't understand why it won't work the same in his practice.
In 2008, chiropractors were finally understanding the power of social media marketing for rapid practice growth. My trainings sold like hot-cakes because the demand was so high. The consultants and doctors who originally called it "kids stuff" had no choice but to embrace social media now.
I was getting calls from major industry publications to write articles and getting booked to speak at seminars all around the US. Because I was about 2.5 years ahead of the trend, I became the go-to coach for chiropractors on this subject.
Beginning in 2009, since my teleseminars and webinars were performing so well, I set-out on a mission to find how to automate them… just like my autoresponder. At that time it was rather costly and time consuming to do. Not to mention the bugs in the webinar systems.
The great thing is, recently this process has been ULTRA simplified and cheap. If you don't use automation for your webinars and teleseminars, leaving A LOT of patients and practice revenue on the table.
In late 2010, I began sharing my private, profit-pulling webinar and teleseminar formula with VIP personal coaching clients. These are clients that had invested at minimum of $1,997 to coach with me. Some, in upwards of $7,000 per day to "pick my brain" to apply my best marketing strategies to their business.
Originally, since conducting teleseminars was so profitable, I only had the intention of sharing these secrets with those who knew the value and paid top dollar.
I recently spent over 2 months reviewing every result, lesson learned, and breakthrough that I have been a part of over my years of doing webinars / teleseminars. The best were set aside, and everything else was taken out. The best tactics were then fused with my experience consulting for successful chiropractors to create the comprehensive blueprint for you're getting access to today.
The rest, as they say, is history.
Now, I've been recognized as one of the highest paid internet marketing consultants in North America and for good reason. These systems I've discovered produce dramatic results and create new growth opportunities for business owners of all types.
So, why tell you all this?
Here's the Deal. I Have an Important Confession
1) I'm NOT some fly by night Johnny-come-lately. You know, the ones that are here one day, gone the next.  I have more than 6 years under my belt just helping chiropractors. I have the privilege of calling over 5,300 of them clients. I've also been able to personally sell over 3.5 million-dollars worth of products / services from the internet, a good portion of which coming from teleseminars and webinars.
I have a very strong desire to serve and empower other doctors like myself. It gives me an adrenaline rush to see others prosper from the strategies I've been able to show them. I'm committed to leaving a positive legacy that will live far after I'm gone.
2) While many chiropractors and consultants are struggling to keep up with "what's working now," I'm already two steps ahead. The world of social media and teleseminar / webinar marketing is always evolving. New technology comes out often. Building trust and getting new patients is harder now than ever due to skeptical consumers.
If I was still doing what I did back in 2005, I'd be broke.

" Dr. Matt has been a huge help to me and always goes above and beyond to make sure my questions are answered. For anyone that wants to establish a strong online marketing presence and make more money, mentoring with Dr. Loop is the way to go"
Dr. Shaun Stuto
As you might already know, I've personally invested over $85,000 in me, my on-going education and into staying two steps ahead. Fads come and go and there's always some "guru" pushing the latest marketing trick. I'm into long-term marketing that will benefit you for years to come.
After spending all of that money developing my marketing skill-set, I found very few courses were worth a second look. Most are nuggets here and there, but rarely does something complete the entire puzzle.
So, when I sat-down to create The ULTIMATE Teleseminar and Webinar Blueprint for Chiropractors (I wish it had been around when I began), I asked myself this one important question:
What Would I Expect From A Teleseminar and Webinar System If I Intended To Invest My Hard-Earned Money On It
Ok, if I was ever going to invest in a premium training course on how to use teleseminars and webinars to get new patients and generate REAL practice revenue, it would have to do the following:
The training would have to go in-depth on BOTH webinar and teleseminar events. Teleseminars can produce a windfall of new patients and income just by speaking on the phone. However, many of my top level clients are killing-it by integrating webinars for maximum conversions. You need to be great at hosting both of these profitable events this year and beyond.
The course would have to help you GET PATIENTS AND PROFITS in 30 days or less if you're going to put-in the work and time to apply everything. I'd want to make sure that things were step-by-step and easy to understand.
The system would need to get results EVEN IF you weren't an expert or didn't have an email list of your own. It needs to work for the "average" doctor, not just the industry leaders.
It would have to show you how to generate HUGE pay-days. As you've read above, my clients and I have been able to create enormous profits from just an hour teleseminar or webinar. There's no limit to the amount of income you can generate. I personally know a guy that did six figures from a short teleseminar. Even if that seems far-fetched, at least you have the exact blueprint that has the potential to take you there.
The system would have to provide scripts / guides to make the whole process dummy-proof. This is so you can easily just plug and play. You don't want to have to fill-in the holes or reinvent the wheel. This would include webinar / teleseminar promotion, actual scripting for the event, and templates for after since follow-up is key.
The training would need to show how to be resourceful and create leverage through automation. Ideally, you'd want to do the work one time then be able to "set-it and forget it." One of the biggest ways to generate consistent patients and practice revenue from webinars is to automate and repeat the process. I love this strategy because you can literally make money while you sleep.
Lastly, and most importantly…
It MUST Show You Exactly How To Attract MORE Patients and Create Extra Income With Teleseminars & Webinars
Look, the primary reason of using teleseminars and webinars in your practice or online marketing is to attract more new patients, reach more people and create additional income. If a training just taught you the technical components of how to run a webinar, but didn't provide you the proven and tested selling skills to actually be influential on the call, that wouldn't be worth investing in… period!
"Thank you, Dr. Matt. Getting new patients from the internet has been a wonderful thing. It's even opened me up to generating multiple sources of income from the web. If you're thinking about connecting with Dr. Loop, just do it!"
Dr. Branden Evans
If you ask chiropractors around the profession, they'll tell you I'm extremely passionate about helping other doctors realize more prosperity / abundance in practice and in life. I never launch any product or service publicly until I'm 100% sure it's the best product you'll find on the topic.
And… that you're going to receive an AMAZING amount of value and incredible results from using it.
Well, after a tremendous amount of work and effort, I've FINALLY distilled my entire process for creating successful webinars and teleseminars in order to help you attract dramatically more patients each month while generating increased practice income.
This blueprint is simple to learn, use, and put into action.
Introducing "The ULTIMATE Teleseminar and Webinar Marketing Blueprint for Chiropractors"
Over the years I've created numerous practice-building programs, products and trainings. However, this is one of my crown jewels. It's not a bunch of repackaged mumbo-jumbo either. Everything you'll discover has come from my personal experience.
This teleseminar / webinar marketing blueprint has been a couple years in the making and was created from scratch. I tossed away what wasn't effective, kept what was, and made it super simple to follow. It's the most comprehensive program to serving more people and making quick, big paydays with these types of events.
Here's What this Advanced Training WILL do for You
Help you make your first big payday from the internet ($1,500 … $5,000 … $10,000+) just 30 days from today even with no technical skills and no email list.
Get you steady SURGES of local website traffic and more positive recognition in your community
Create a consistent influx of  "pre-sold" new patients in your office. You'll use attraction marketing to amplify your NP numbers quickly.
Allow you to

replicate

yourself while automating your teleseminars and webinars to generate new patients, more website visitors, and greater practice income while you sleep, vacation or spend quality time with your family.
Give you the knowledge to create high-value, high-ticket information products in no time.
Make you the unmatched authority and health expert in your city.
Explode your practice income with maximum leverage strategies and methods that can easily take you from earning $5,000 one month, to $15,000 the next to $50,000 and so on.
The ULTIMATE Teleseminar and Webinar Marketing Blueprint goes in-depth regarding the most effective strategies and tactics you need to maximize your new patient attraction efforts from the web while substantially increasing your practice revenue.
You'll have access to:
Sample registration pages, sales pages, and e-mail templates that you can take and swap your unique content into to quickly and easily convert like crazy. One of the registration pages included in this blueprint convert a minimum of 31% of visitors for nearly every client in every market I've used them in. (Most only convert about 20-25%)
Persuasion and influence techniques that engage your audience so you guide them to a sale without them even knowing it. Want to discover the hidden gold laying in your practice? Storytelling is it. It's the secret behind the most successful teleseminars, webinars, and marketing of any kind.
Effective follow-up action plan that creates a surge in interest and buyers so you capture the maximum number of patients and sales even days after your teleseminar / webinar has ended. Just ask one personal coaching client of mine named Jeremy.
He generated an additional $4,100 using the simple follow-up technique in this blueprint. $4,100 he never would have seen. Now ask yourself, how much practice revenue are you letting get away from you?
Five-figure automation methods that bring-in patients and revenue for you without having to consciously think about it. Even if you choose to vacation somewhere, the system runs itself!
That's just the tip of the iceberg. There's A LOT more…
"Not only did Dr. Matt's systems help triple the traffic to my website and increase the number of patients coming into my office, now I dominate Google and generate so much income without having to do any lectures or screenings."
Dr. Jose Guevara
No stone is left unturned for you in this advanced and comprehensive teleseminar / webinar training.
You'll receive hours and hours of audio and visual content PACKED with the unique marketing strategies responsible for some of the most wildly successful online events in our industry. There's no BS filler included either.
On top of that, I'm not going to just tell you the formula. I'll show you precisely how to do it with sample landing pages, e-mails, sales pages, registration pages, and more that you can copy to use for your own.
And… with unlimited lifetime access, you'll never be overwhelmed because you can go through the training materials at a pace that's good for you.
Obviously, you don't want to wait that long…lol. With this step-by-step training, the only way not to generate patients and increased practice revenue is to do absolutely nothing.
Here's What You Get in This Exclusive System
The ULTIMATE Teleseminar and Webinar Marketing Blueprint provides you everything you need to generate more new patients and at least 4 to 5-figures on your very first event as fast as 30 days from now. The training is a combination of downloadable videos, audios, and PDF manuals. Here's what you get in each individual module…
Module #1 – The Overview
It doesn't matter what you're promoting (chiropractic services, coaching, information products, or physical products) you'll walk away from this training a with a success plan for your first teleseminar / webinar event.
In this Module, you'll discover:
An easy step-by-step process for creating your first new patient flood and/or 4 – 5 figure event in 30 days or less. Any chiropractor at any skill level can follow this plan.
Why your teleseminar / webinar events don't have to be perfect to get a high ROI and convert at a  high 10-30%. Even if you mess-up, if you have these systems I teach in place, your success is inevitable.
Which marketing medium you should use first.
The TOP webinar platforms to use along with the best teleseminar services that guarantee you'll never have the problems and glitches most marketers face.
The most powerful guide (21 page PDF) ever created for chiropractors that helps you write a teleseminar or webinar script that practically guarantee high conversions. This document is CHOCK-FULL of proven influence and persuasion strategies that get people to take action. It's worth the entire training investment by itself.
Module #2 – Creating Your Webinar Presentation
This includes everything from the technical set-up of the videos to the specific teleseminar / webinar platforms I personally use and recommend. The good news is that it's not as complicated as you'd think since technology has improved so much these last couple years. You'll discover the easiest way to record your presentations as well.
In this Module, you'll discover:
The 18 DUMB and COSTLY mistakes that most doctors make when hosting teleseminars / webinars.
How to create and set-up your webinar presentation and the two best programs to use.
The #1 way to run your presentation for MAXIMUM engagement and anticipation by viewers
The simplest way to record a webinar or teleseminar that's practically effortless.
The best places to find "magnetic" graphics so you never have to worry about copyright infringement
Module #3 – Pre-Registration Protocols and Maximizing Your Event Attendance
Knowing how to get people to register in order to maximize teleseminar / webinar attendance is crucial. I'll cover everything you need to know in this section of the course. It's one thing for them to register, it's another for them to actually be at the event! You'll learn powerful follow-up and communication strategies here.
In this Module, you'll discover:
The BEST converting emails to send to your current or prospective patients to get them on the call and how to structure your offer.
How to convert the MAXIMUM amount of people that hit the registration page
Proven and effective registration templates
Where to find hypnotic and high-converting sample headlines
Simple webinar / teleseminar reminder process that exponentially boosts your attendance
Module #4 – Advanced Traffic Strategies
You could have the best webinar / teleseminar content and close on the planet BUT if you cannot flood your events with targeted traffic, it doesn't matter. Traffic + Conversion = Money! You'll find-out the proven traffic generation methods that are working like crazy now.
In this Module, you'll discover:
How to use Facebook Advertising for an automatic lead generation machine. Most chiropractors that use these ads use them WRONG. I'm going to show you the right way to get local traffic, leads, and attendees to your events.
How to approach other local businesses with email lists and get them to spread the word and promote your teleseminar / webinar for FREE. This strategy taps into buyers and I'll show you how to structure your joint venture deals so everyone wins.
Sample ads so it takes the guesswork out of what a successful ad looks like.
Many more kick-butt traffic tactics that cannot be revealed here…
Module #5 – Post Event Follow-up, Replays, and Automation
Many doctors and professionals experience a frustrating plateau in sales after their teleseminar / event is over. However, you certainly won't after finishing this section of the course. Prepare for a substantial surge in post event sales, and patients on demand whenever you need them.
In this Module, you'll discover:
Advanced teleseminar / webinar replay strategies that turn an event you hosted once into an automatic income source for years.
Webinar replay email script examples.
The key to grabbing the individuals that didn't attend your live session with easy follow-up e-mails that get the STOKED about your presentation and send them to a replay to eventually invest.
The secret to automating your webinars so that they run, generate patients and practice revenue while you sleep.
And more…
Yours FREE – $1,445 in Bonuses When You Invest Today
Fast Action Bonuses
1) One-on-one Private, Fast-track Coaching Call
Yes, you will speak directly with me so I can help you hit the ground running. I'm going to help make you UNSTOPPABLE! No matter how big my companies grow, I'm proud of the fact I get to know each client and their specific needs so we can tailor the best plan of action.  ($500 value)
2) The ULTIMATE Content Marketing Blueprint
This advanced training shows you the fastest and most reliable way to protect your Google rankings along with new patient / client numbers in 2012… WITHOUT going broke. Seems like every other day search engines are updating their algorithm. This foundational training makes you Google-proof now and for years to come. ($277 value)
3) The Ultimate Facebook Ads Marketing Blueprint
This 2 hour, content-packed teleseminar and transcript shows you the secrets of how to use Facebook Ads marketing (Facebook ppc) to generate an EXTRA $15,000 per month in practice income. (audio and PDF downloads) ($97 value)
4) The Ultimate iPhone App Marketing Blueprint
This exclusive video training program shows you the FASTEST, easiest, and most inexpensive way to create and profitably market a mobile iPhone application. This course comes at the perfect time, as PC's and laptops are being replaced by smart-phones and tablets. This course shows you how to generate PASSIVE income with apps. ($377 value)
5) How to Get an Extra 3,000 Facebook Fans in 30 Days
This webinar video recording shows you the fastest way to get an EXTRA 3,000 fans to your Facebook page in just 30 days. It's one of the most popular events I've ever hosted and you'll get to see what so many are raving about! ($97 value)
6) The 3 Day New Patient Machine
These scripts are widely regarded as the MOST powerful chiropractic email sequence ever developed for getting a fast SURGE of new patients from your current email list in just 3 days. ($97 value)
I'm absolutely certain if you take this training system and apply the strategies I share, the exact way I show you, you'll be attracting MANY more new patients in 30 days or less. Not to mention you could definitely hit the 4 and 5 figure mark with the set of skills you're about to acquire.
I'm basing this on actual case studies with my VIP clients. Success is inevitable when you have the exact recipe. The cool thing is, one of the most frequent things I hear from members that have used this teleseminar / webinar system is…
I Recouped my Investment (and more) on my First Webinar!
Talking about investments, right now you're probably curious as to "How much does this system cost?"
As you've seen, I've featured some large numbers a few minutes ago.
Numbers like $11,800 dollars made during my FIRST teleseminar and almost a $100,000 webinar payday for a personal coaching client… as examples.
Now, because it's almost a certainty you'll recoup your whole investment back (and make a lot more) on your first teleseminar / webinar, you might be thinking the investment for this advanced training I'm speaking about is BIG.
I'll tell you straight-up, though. It's not.
As you're aware, other webinar trainings that have been offered to chiropractors this year are priced between $997 and $1,297. The good news is that I've made this program VERY affordable for the average doctor.
You won't pay anywhere near what you've seen "other guys" charge.
More on that in a minute but first, think about this…
Those elite coaching clients that have had access to this information paid anywhere from $1,997 for phone consulting and $7,000 to meet me here in Atlanta for a Total Immersion Day.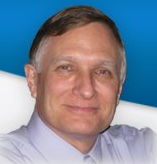 "
Dr. Matthew Loop's reputation in marketing and on the internet is well deserved. He has proven it many times to me so far. He is personally humble and gracious. Business-wise his results  statistically speak for themselves. His materials are result producing.
For me, I'm still impressed by his knowledge and ability. My practice has benefited. Matt Loop is the man and has the method to help me and to help you reach new and greater levels of achievement."
Dr. Barry Hitchcock
At the moment, there's a 4 month waiting list to become a personal coaching client or to fly me out for a one-on-one Total Immersion Day. And… by the way, my average coaching client has been with me for over two years and they typically don't give away their spots.
The great thing is, to invest in this training system today, you no longer need to have the deep pockets of some of my previous consulting clients.
Even if your first teleseminar / webinar session only make you $500, this blueprint will pay for itself and put EXTRA spending money in your wallet.
Because now, you can have The ULTIMATE Teleseminar and Webinar Marketing Blueprint for Chiropractors for the rock-bottom, one-time low price of just $297.
Invest Right Now and You'll Receive
The ULTIMATE Teleseminar and Webinar Marketing Blueprint for Chiropractors – ($297 value): The entire step-by-step, soup to nuts blueprint you need to host an engaging, profitable, patient attraction teleseminar or webinar in just 30 days. Do exactly what I say and watch your practice revenue soar to new heights.
One-on-One Private, Fast-Track Coaching Call With Me – ($500 value)… Yours FREE: You'll speak directly with me so I can help you hit the ground running quickly. I'm going to help make you UNSTOPPABLE! We'll tailor the best plan of action to your specific needs.
The Ultimate Content Marketing Blueprint – ($277 value)… Yours FREE:is advanced training shows you the fastest and most reliable way to protect your Google rankings along with new patient / client numbers in 2013… WITHOUT going broke. This foundational training makes you Google-proof now and for years to come.
The Ultimate Facebook Ads Marketing Blueprint – ($97 value)… Yours FREE: This 2 hour, content-packed teleseminar and transcript shows you the secrets of how to use Facebook Ads marketing (Facebook ppc) to generate an EXTRA $15,000 per month in practice income. (audio and PDF downloads)
The Ultimate iPhone App Marketing Blueprint – ($377 value)… Yours FREE: This exclusive video training program shows you the FASTEST, easiest, and most inexpensive way to create and profitably market a mobile iPhone application. This course comes at the perfect time, as PC's and laptops are being replaced by smart-phones and tablets. This course shows you how to generate PASSIVE income with apps.
How to Get 3,000 Facebook Fans in 30 Days – ($97 value)… Yours FREE: This webinar video recording shows you the fastest way to get an EXTRA 3,000 fans to your Facebook page in just 30 days. It's one of the most popular events I've ever hosted and you'll get to see what so many are raving about!
The 3 Day New Patient Machine – ($97 value)… Yours FREE: These scripts are widely regarded as the MOST powerful chiropractic email sequence ever developed for getting a fast SURGE of new patients from your current email list in just 3 days.
Here's what happens once you're in: You'll have automatic access to the video trainings, PDF manuals, webinar / teleseminar blueprint and all of the fast-action bonuses INSTANTLY after your purchase. You have lifetime access to the content and materials so you can get-on at any time of the day. You can even download this powerful practice-building course if you choose.
Click the button below to get started.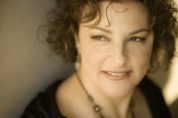 "
I met Dr. Loop online when looking for information regarding internet practice marketing. I was very impressed with Dr. Loop's thoroughness and professionalism. Previous to meeting him, I wasted a lot of time developing internet campaigns.
If you're considering working with him, it's a no-brainer. For the amount of the investment, it's nothing compared to the benefit. It's made a big difference in the visibility and subsequent conversion of patients to my practice"
Dr. Lynn Kerew
Our 6 Month 100% Money Back Guarantee
Your success in using The ULTIMATE Teleseminar and Webinar Marketing Blueprint training is completely guaranteed.
Try it for 6 months, do exactly what I teach in the program, and be able to spend at least 20 minutes / day using these aggressive, long-term practice growth strategies.
If you make an honest effort, simply ask for a refund and you'll get back every penny you paid with nothing lost. DO NOT BUY this system if you're going to let it sit on the shelf.
There is work involved, however I've made it simple for you to get results.
We're proud to have some of the LOWEST refund rates on our products in chiropractic. Why? Because these proven strategies work with any style of practice. This webinar marketing system is reliable and guaranteed to generate results anywhere in the world, too.
You have a full 6 MONTHS to try and implement these powerful practice-building methods. This is so you have plenty of time so you don't feel rushed. Order now and receive everything outlined above.
If you decide teleseminar / webinar marketing are not viable ways to grow your practice, you can get a prompt and courteous refund with no hassles.
No other company in chiropractic stands behind their products / services as much as we do. Investing in The ULTIMATE Teleseminar and Webinar Marketing Blueprint is a no-brainer and can only increase your traffic, patient-base, and revenue. Click the big "Add-to-Cart" button below to get started right now!
If you're a chiropractor or other professional and…
Are looking for an easier, faster, higher converting, and more profitable way to market your practice / business WITHOUT spending money on traditional advertising
Are relatively new to marketing using teleseminars and webinars and want an easy-to-understand formula that shows you how to start from scratch to create more new patients and 4 t0 5 figure pay-days from 1 hour events.
Had mediocre or disappointing results by doing teleseminars / webinars on your own. You want a simple and quick formula that gives you the blueprint based on what has ALREADY worked. You're tired of trying to reinvent the wheel.
Are an internet marketer who has built an online business with traditional methods and FULLY understands that webinars / teleseminars are incredibly profitable mediums that could be easily integrated in your efforts. You're just seeking a time-tested system that gets you paid over and over again.
Have struggled your way through some technical training on running live events like this but are still frustrated with the lack of direction and the wall you've run-up against.
Are looking to create an EXTRA source of income on top of your practice by creating top-dollar information products that are perceived as high value.
If those above apply to your current situation… then The ULTIMATE Teleseminar and Webinar Blueprint will absolutely work for you. It's the only proven, comprehensive teleseminar and webinar training for chiropractors, made by a chiropractor!
Click the big, orange button below to grab your copy at the incredibly affordable, limited time special price of just $297! Remember, you'll also get all of the generous fast-action bonuses listed above, too ($1,445 value)
This webinar / teleseminar training system will add a fresh, new dimension to your practice that will FINALLY convert more "potential" patients into paying new patients. Not to mention, it will show you how to automate the whole process so you can really work less and reach / make more!

"Dr. Matthew knows his material. His systems can help take your practice to a new level this year!"
Dr. Russell Brokstein
Don't delay any longer… grab your copy today risk-free. You're protected by our money-back guarantee.
To your practice success,
– Matthew Loop, DC